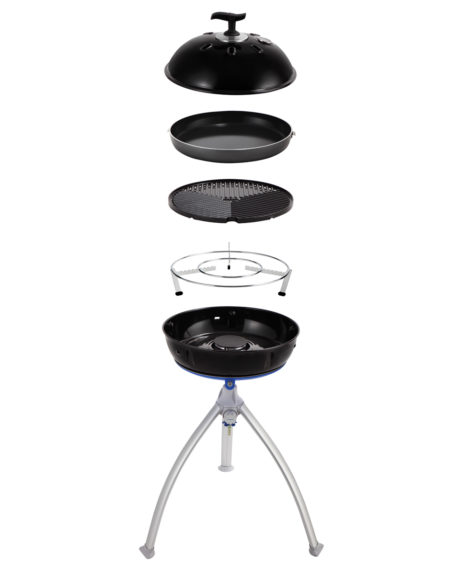 The Cadac Safari Chef 2 LP has 4 interchangeable cooking surfaces:-
Pot stand.
Non-stick ribbed grill.
Non-stick flat grill.
Lid/wok.
The Cadac Safari Chef 2 also comes complete with a convenient carry bag, weighs under 6kgs, is dishwasher safe & operates off of a refillable gas bottle.
Now with a Quick Release nozzle.
For outdoor use only.
SRP £135.00
Our Price £120.00
We also stock Cadac accessories:-
47cm Cadac Cover.
Carri Chef 2 BBQ lid/dome.
Grill 2 Braai plate.
Paella pan.
BBQ gas connection nozzle.
Carri Chef 2 BBQ grid.
Carri Chef reversible grill plate.