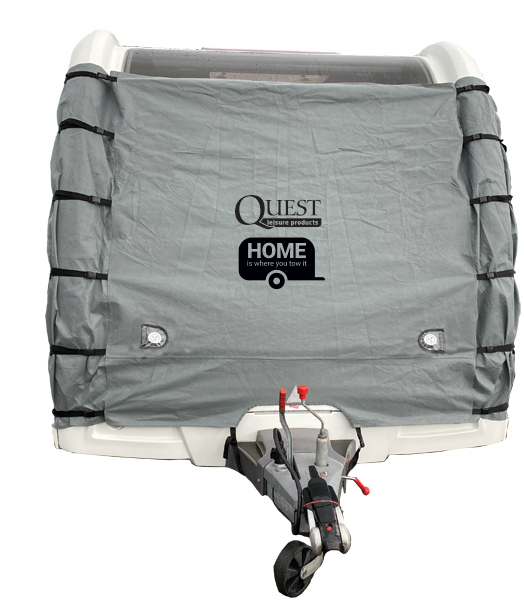 We now have in stock the Breathable Towing Cover Pro by Quest Leisure Products.
The fabric on this cover is a premium 4-ply fabric which gives you excellent performance.
The first layer (inner) is a soft feel & breathable fabric designed to sit against your caravan for protection & allows it to breath.
The second layer is the first waterproof layer.
The third layer is a reinforced layer for additional protection & performance.
The fourth layer (outer) is the harder wearing layer that is waterproof & water repellent designed to give protection & to help the cover to last longer.
This adjustable width cover will fit caravans with an external width from 7'2″ – 8′.
The caravan must have an awning rail on both sides for this cover to fit.
Includes free LED lights