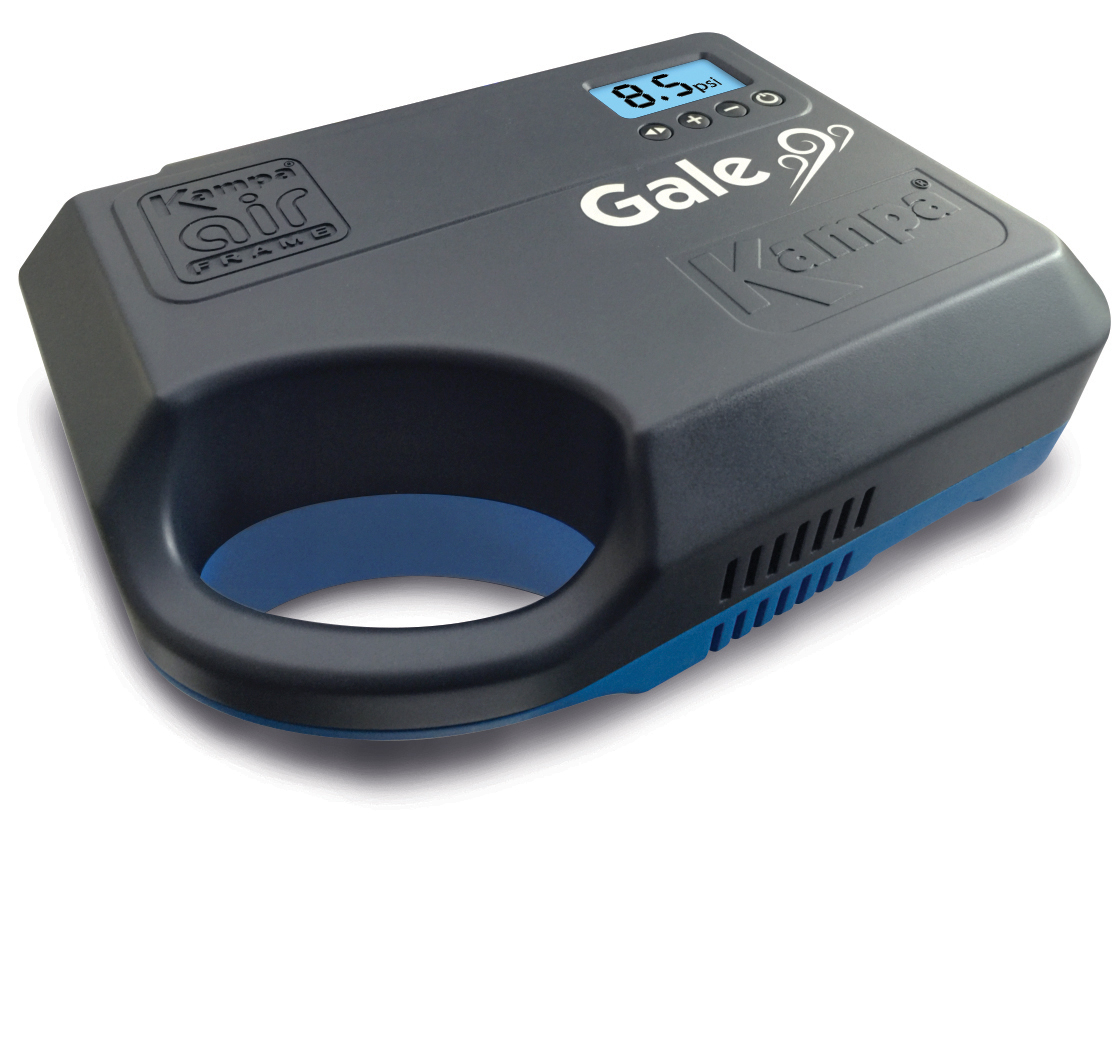 The Kampa (Now Branded DOMETIC) Gale pump is designed for use on Kampa AirFrame tents & awnings.
Powered from your car 12 volt socket.
Can inflate up to 15 psi (1.03 bar).
Digital backlit display.
Cuts out at preset pressure.
Increases in 0.5 psi increments.
Suitable for inflatable awnings, tents & other inflatables.