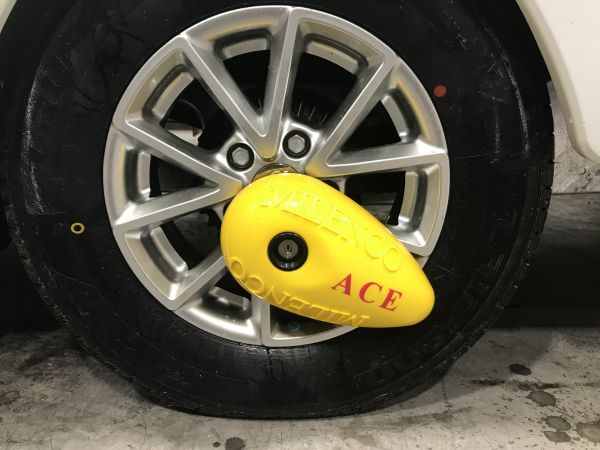 The new Milenco Ace wheel lock is an Insurance Approved non Sold Secure version of the Milenco Wraith wheel lock.
It is designed to be simple to fit while still delivering a high level of security.
Both the Wraith & the Ace  fit by replacing one of the caravan wheel bolts with a specially engineered Low Mass Security Wheel Bolt Receiver.
The Wraith & the Ace both have a foam covered high grade steel bar that locates through the wheel to stop wheel rotation.
Simply position the bar through the wheel & lock the wheel lock to the security bolt receiver.
Complete with 3 keys & carry case.