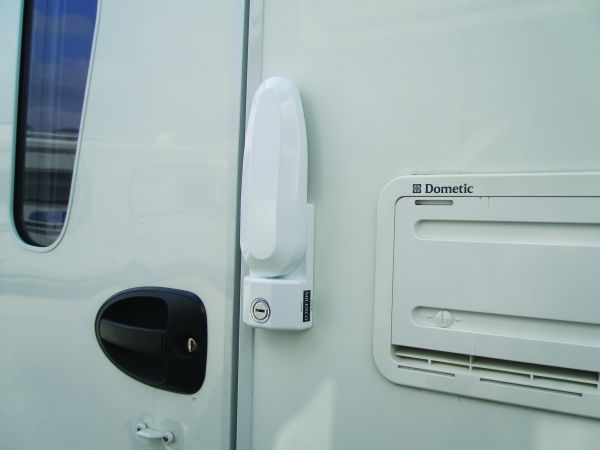 A high security door locks from both inside or outside.
This new improved design only requires a 30mm gap between door frame & furniture at wallboard level (knob requires 50mm to turn) ensuring that this lock now fits most caravan & motorhomes in either portrait or landscape positions.
High security.
Ideal theft deterrent.