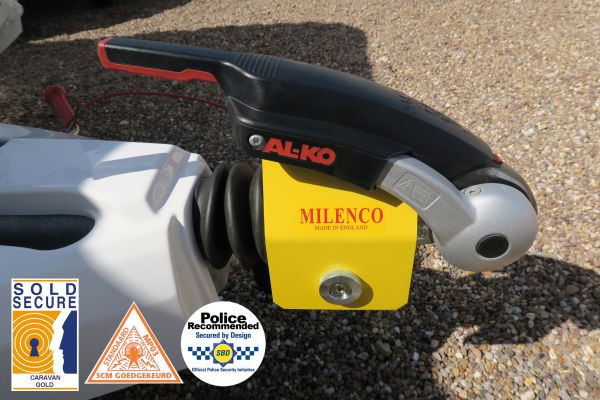 The Milenco Super Heavy Duty 3004 hitchlock has been engineered & designed to be the strongest ever made.
Super heavy duty 4mm steel combined with the strongest lock ever used on a Milenco hitchlock.
Far exceeds all standards for security.
SCM, MP03 Approved & Sold Secure Gold.
Fits hitched or Unhitched.
Fits AL-KO AKS2004, 3004 hitches.
Complete with carry case & security ball.
Made in Milton Keynes, England.