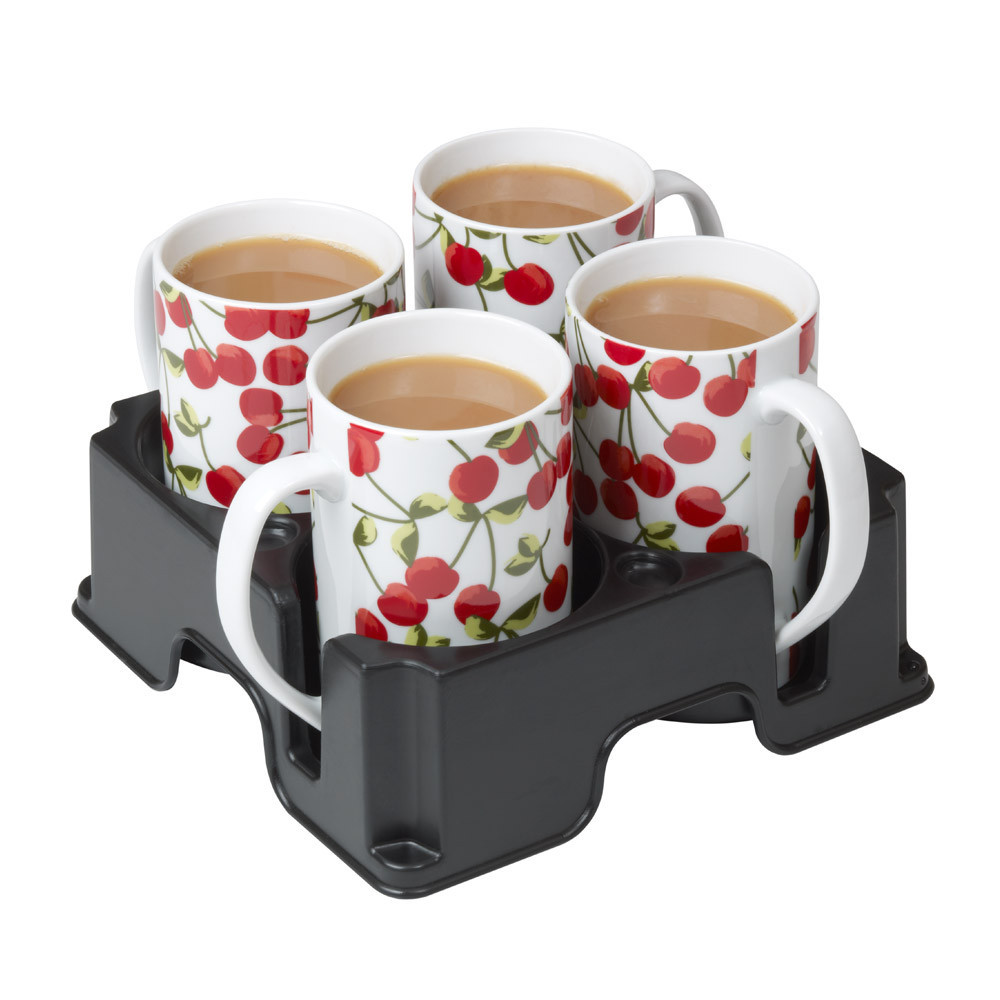 We now stock the Muggi which is a unique and innovative tray that allows you to carry up to 4 mugs or glasses safely.
Muggi is manufactured in the UK from light durable plastic and is available in different colours.
It is also easy to maintain the Muggi as it is cleanable with warm soapy water.
£9.99