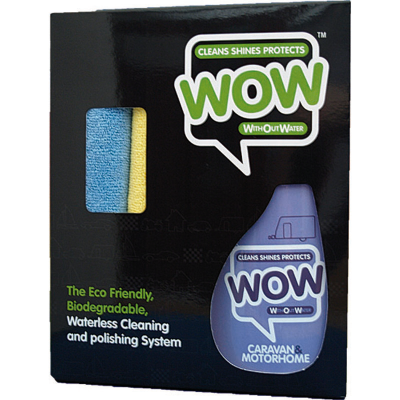 We now stock waterless wash by WOW.
WOW (With Out Water) is an Eco friendly, biodegradable waterless cleaning and polishing system that allows you to clean & leave a shine with a protective coat in minutes.
No need for buckets, hoses or lots of different cleaning products – WOW does it all.
It will clean paintwork, plastic (including dashboards), alloy wheels, windows, chrome, leather & any non-porous surface with ease.
Kit includes:-
1 x 500ml spray bottle with trigger.
2 x high quality microfibre cloths (1 for applying & 1 for polishing off).